News & Press Releases
Looking for recent Bugfoundation press releases? Find all important notes and information of Bugfoundation below.
Mediakit
Download our Mediakit, which includes pictures of the insectburger, our logo, photographies of the founders and more.


world ...
the time has come to push some buttons.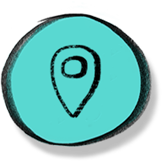 EAT IT. NOW!
Wheeeere can I eat this lovely good looking burger made of insects? Here are all the locations across europe!